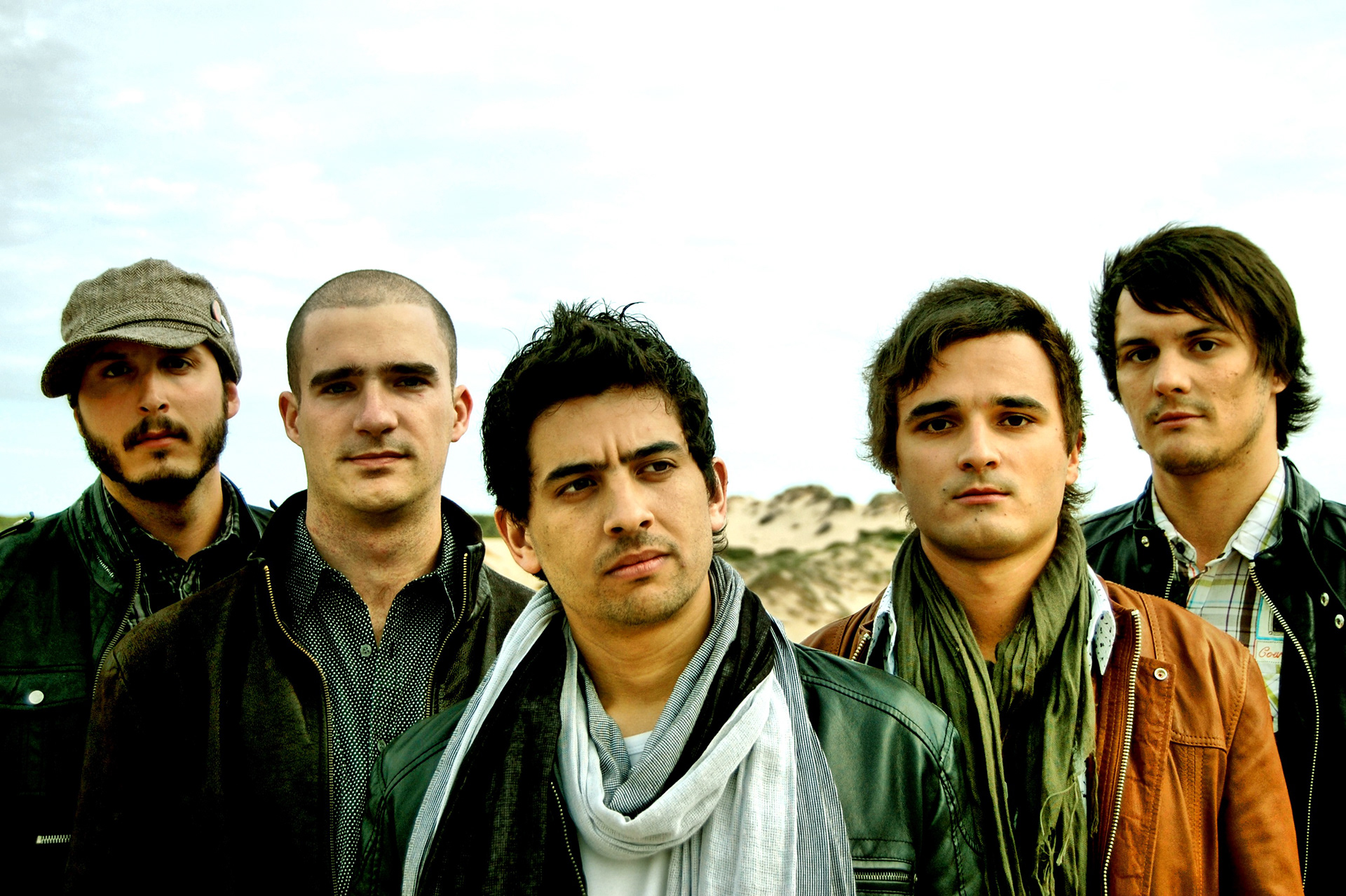 The final formation of ENDAY as well as its sound marked by the boundaries of the "EMO" and Californian "Alternative Rock", is born in 2005 with Sergio Lobo (vocals), Henrique Cristo (guitar), Tiago Candeias (bass), Marco Vidó (guitar) and Henry Costa (drums).

In 2007, with the EP "Drowning In Pictures" in the baggage the band went on the road supported by "Spear Agency, sharing the stage with recognized names in the European scene: as is the case of ENDSTAND (FI), PAYASOS DOPADOS (ES) THE SUBROSA FALCON ASSOCIATION (DE) and ANGER (IT). Notably also some national festivals: as in the case of the "Festival Ovibeja", "Crossover Fest" and "Guadiana Fest."

The rapid exposure of the band in the media for this circuit resulted in a contract with the North American publisher "Cal Rock Records". Consequently "Drowning in Pictures" was released in the state of California and New York, which resulted in the band's spreading in foreign territory.

In May 2010, and this time by the hand of "Compact Records", the Album "Green Smoke!" goes out to the stores, composed of 11 themes, and the "Singles": "Bitter Sweet Twist" and "I'm the Enemy." The claims of this production goes to: Rodrigo Fortes (THE STARVAN, O POLVO), Miguel Marques (EASYWAY, DEVIL IN ME, THE ASTER, MORE THAN A THOUSAND...) and Alan Douches (FALL OUT BOY, SICK OF IT ALL, CHEMICAL BROTHERS, RUN DMC, SEPULTURA, CONVERGE, THE DILLINGER ESCAPE PLAN, among others).

After a crowded and mediatic release party (whether by the press or by the fans) the band part on a promotional tour by the national Fnacs in an acoustic format, and supported by the Portuguese Cáritas. The "Boa Esperança Tour" (which was given the name) aimed to raise funds for the rebuilding of the Madeira archipelago by selling CDs.

However the promotion of "Green Smoke!" moves forward through nacional TVs such as SIC, Porto Canal, TV Net, Cascais TV and MTV (whether from the interviews, or for some "Air play" from the music video of the first single "Bitter Sweet Twist"). Interviews in national radios (such as Best Rock) and dozens of other regional radio stations, raised the band and their newly released album to a stage full of new opportunities.

Besides the "Festival Musa Cascais 2010", the participation in the festival "Optimus Alive 2010" is so far the "Highlight" of the tour. The lineup of this edition (in which ENDAY are inserted) was considered the best in Europe, with bands like PEARL JAM, LCD SOUNDSYSTEM, FAITH NO MORE, DEFTONES, ALICE IN CHAINS, GOGOL BORDELLO, among others.
EP "Drowning in Pictures"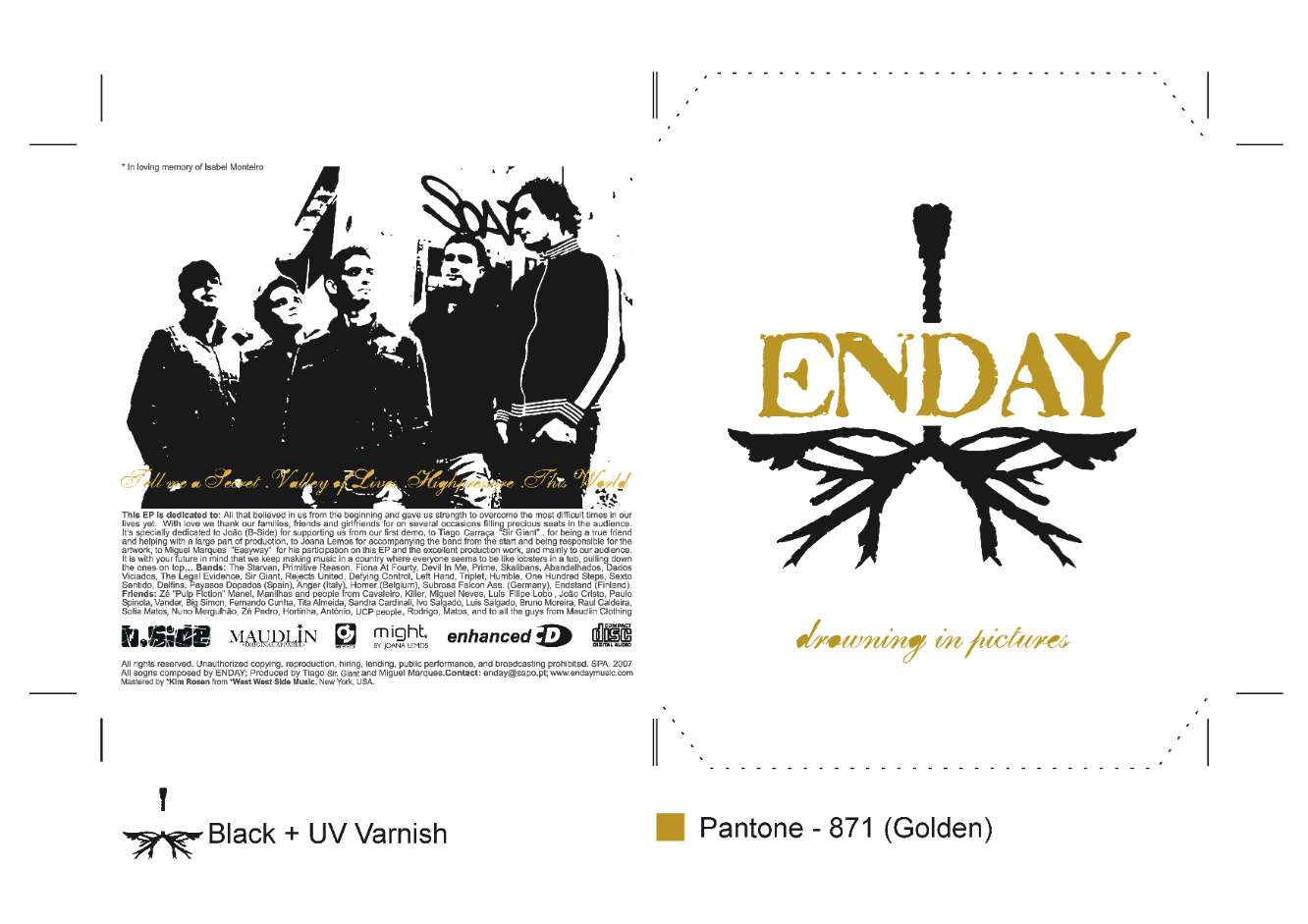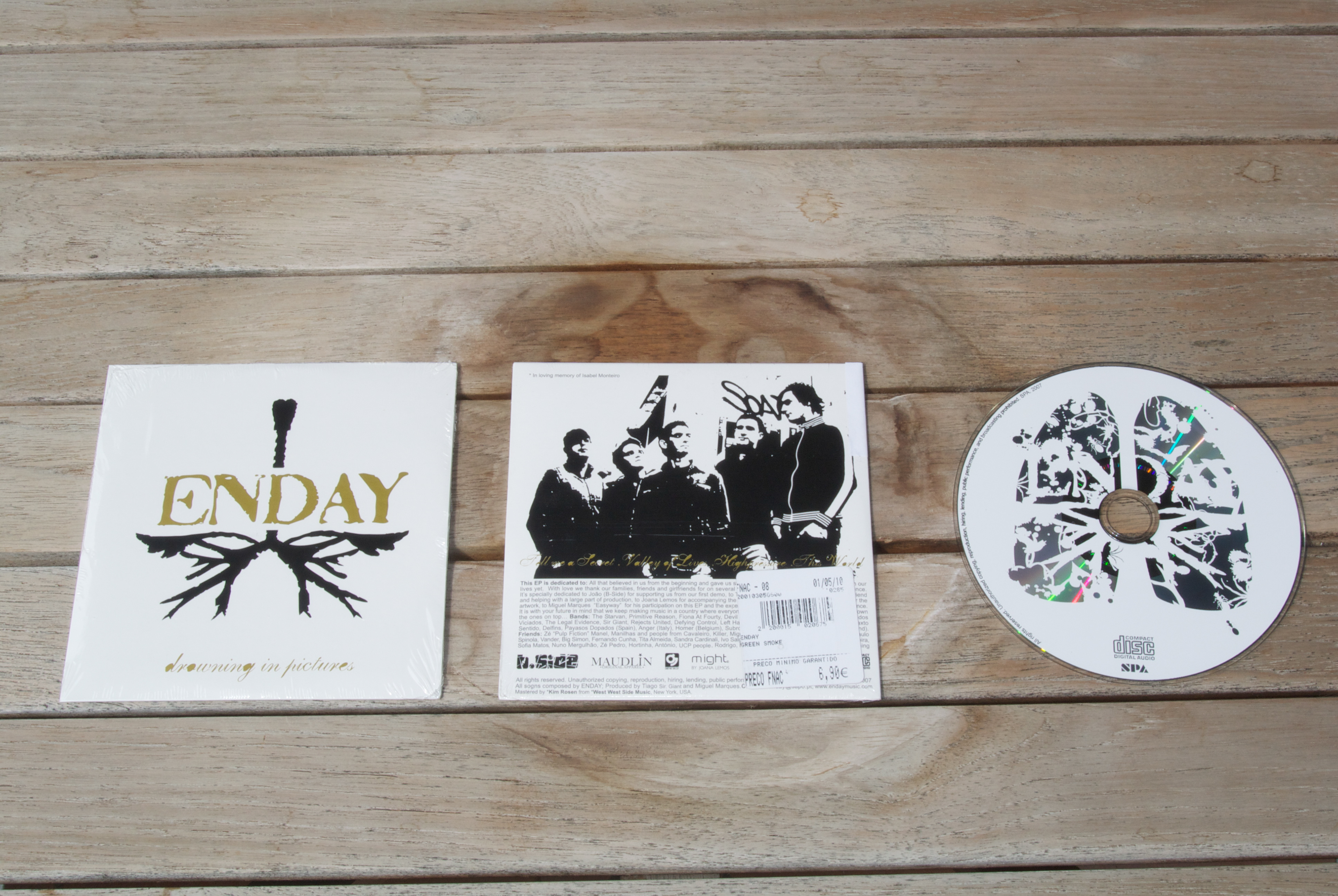 FNAC Tour
Benefit tour associated with Caritas and Fnac (to help the victims of the storm in Ilha da Madeira).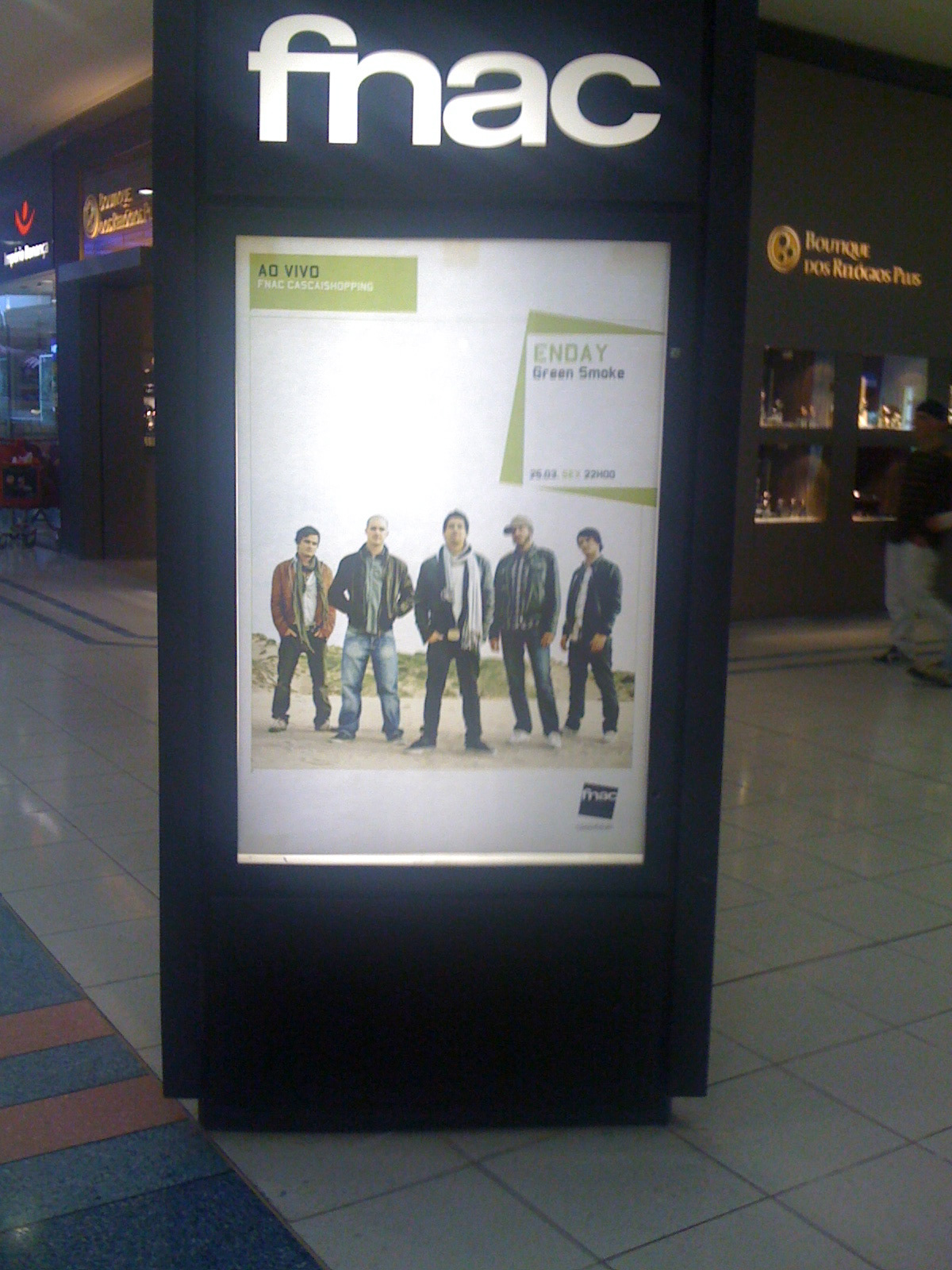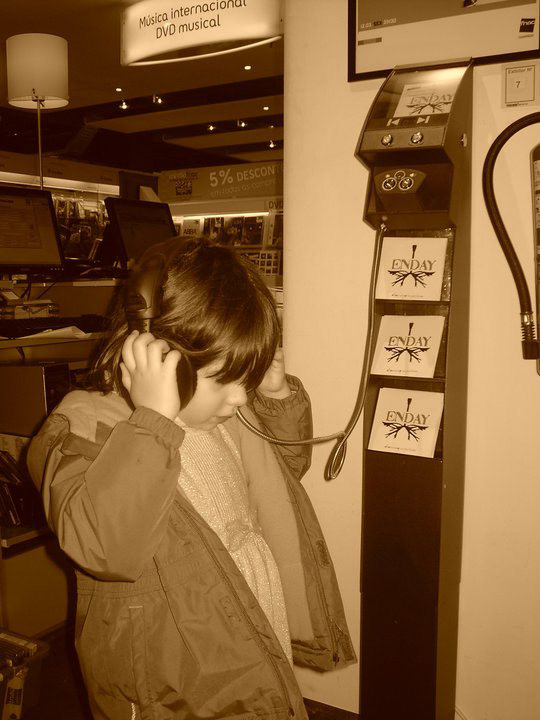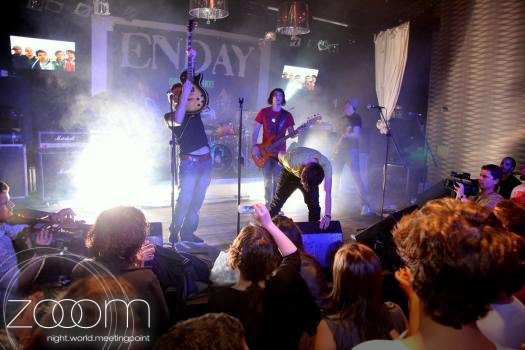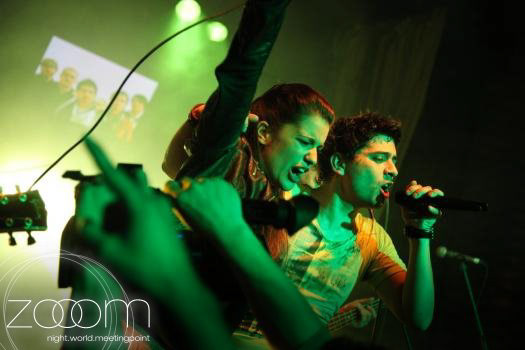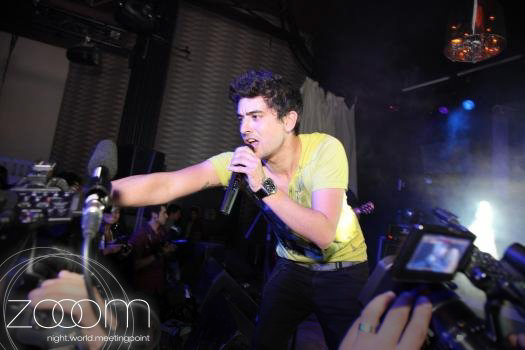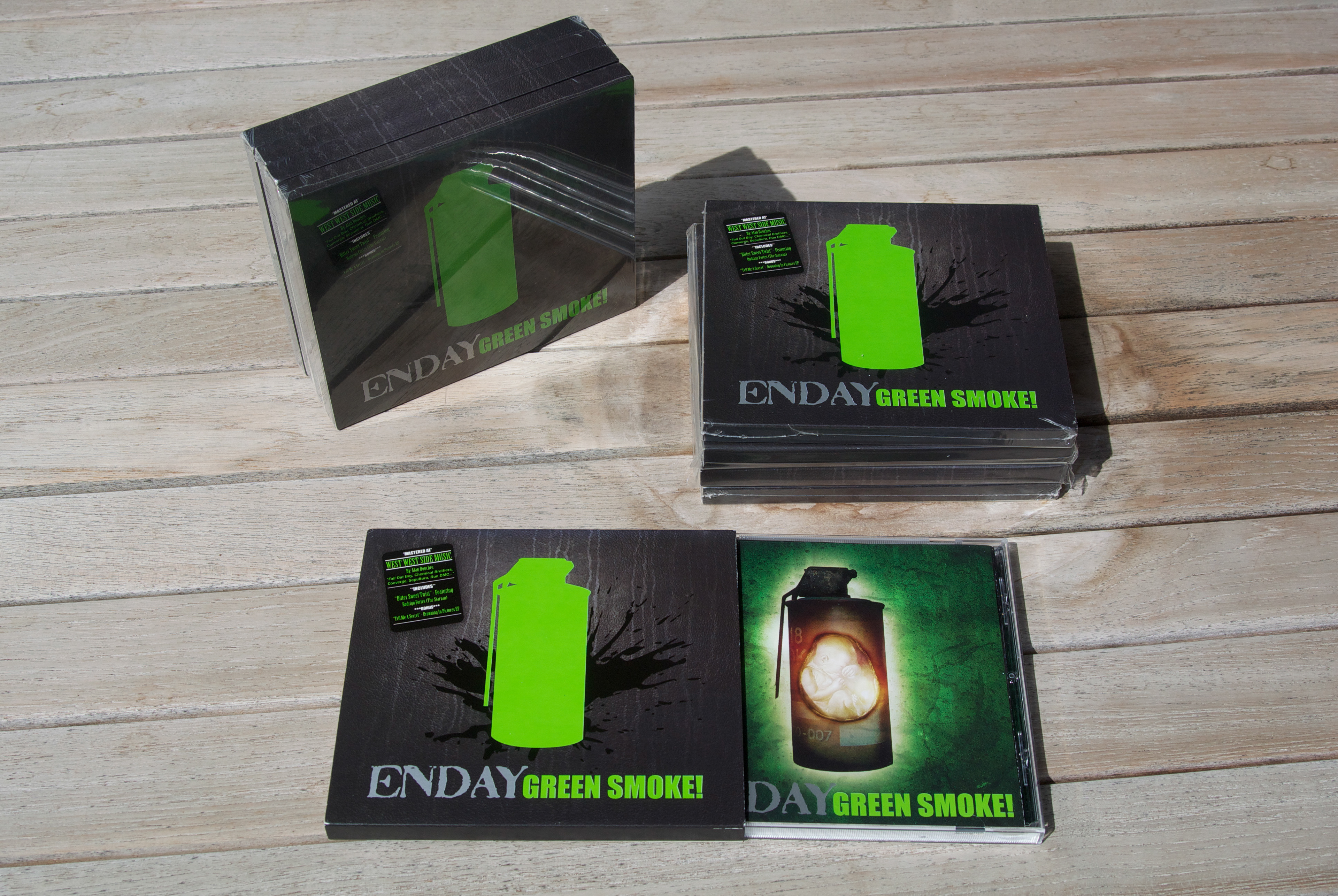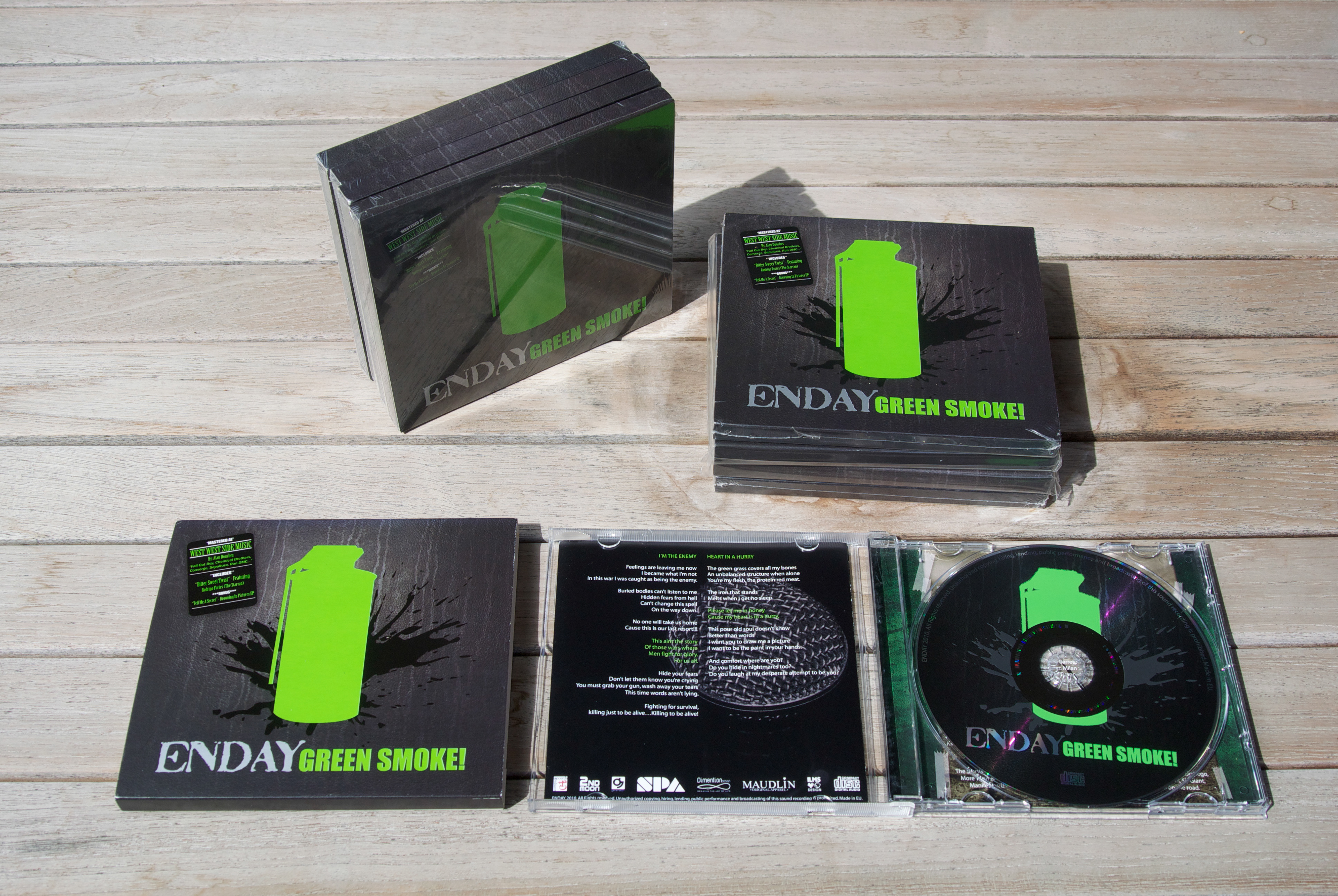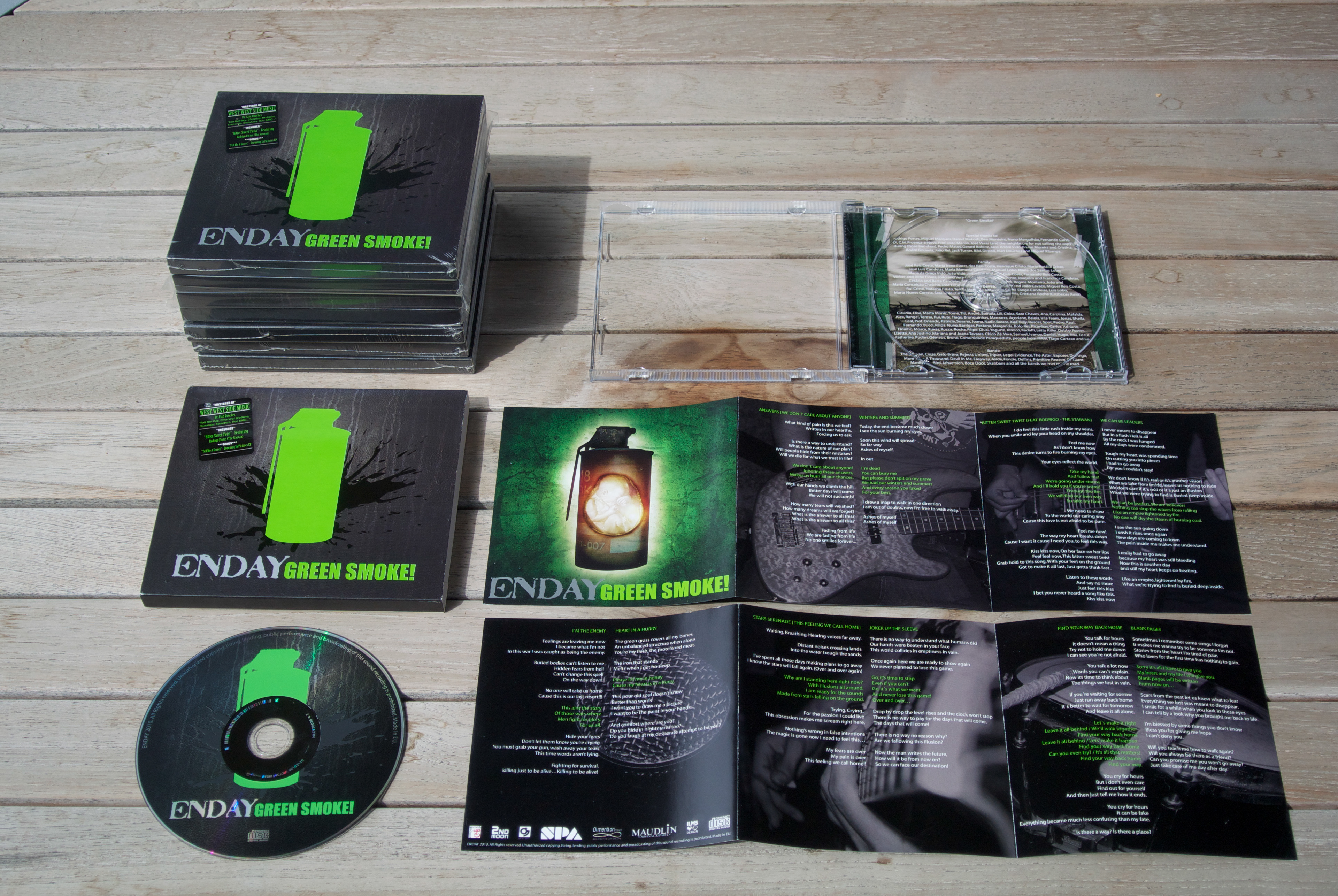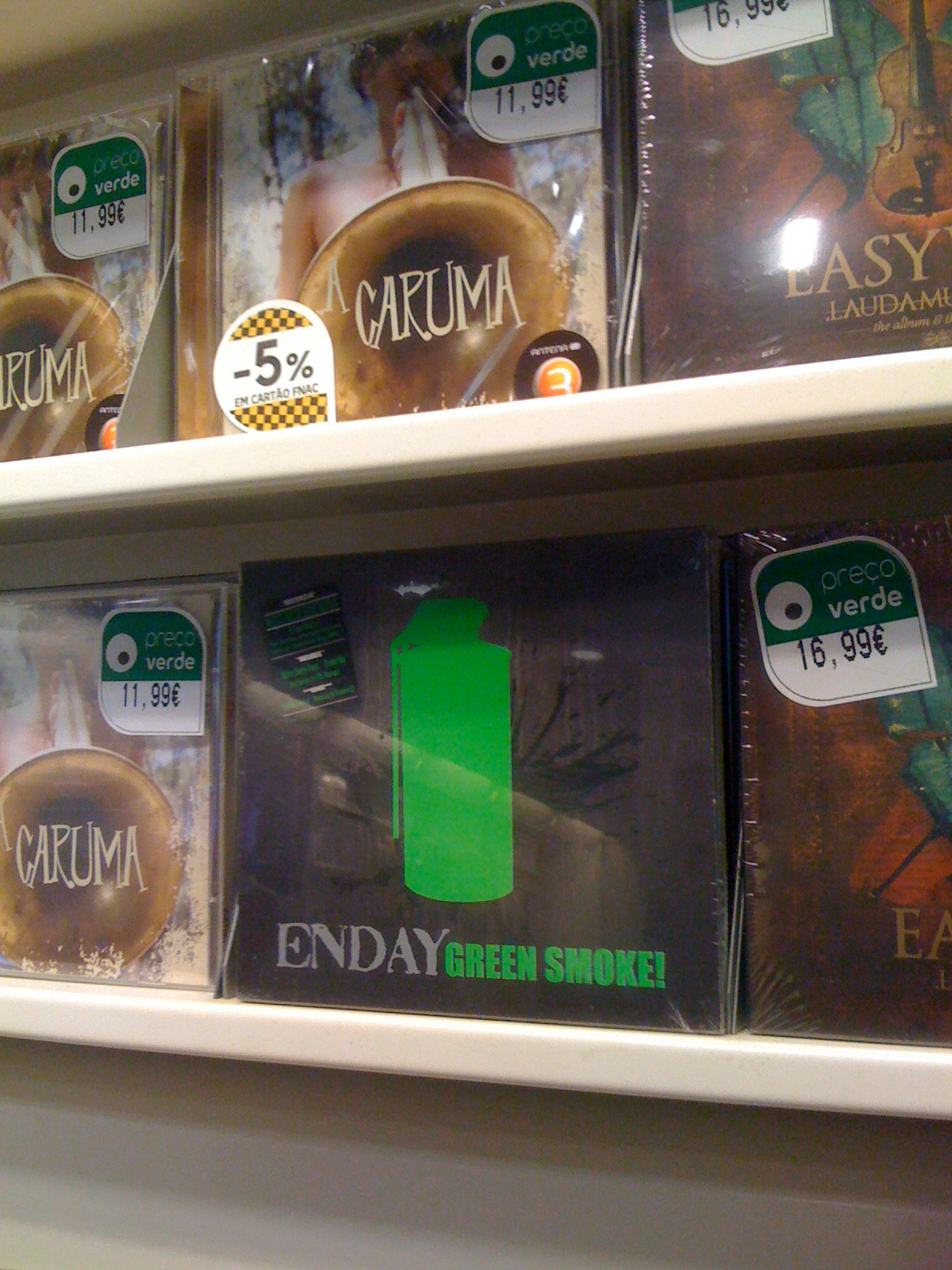 Videoclip "Bitter Sweet Twist"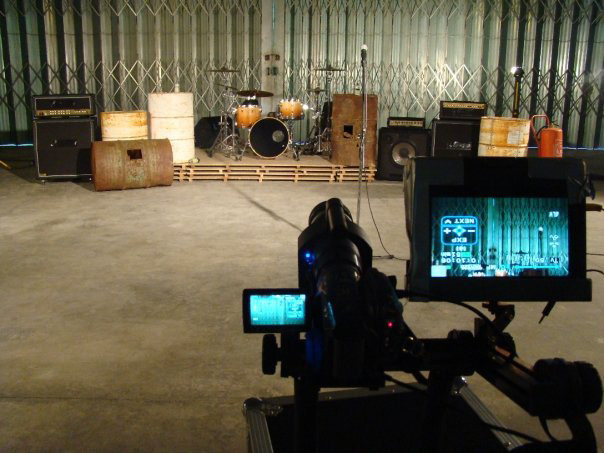 Videoclip "I´m the Enemy"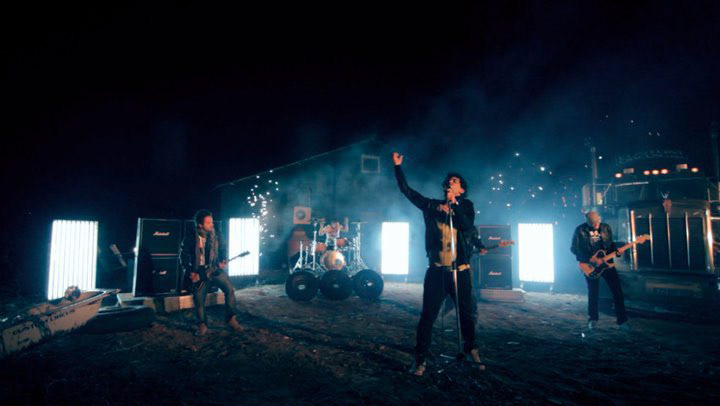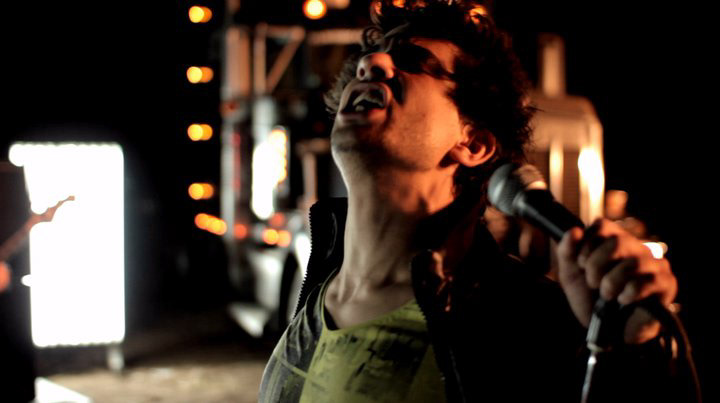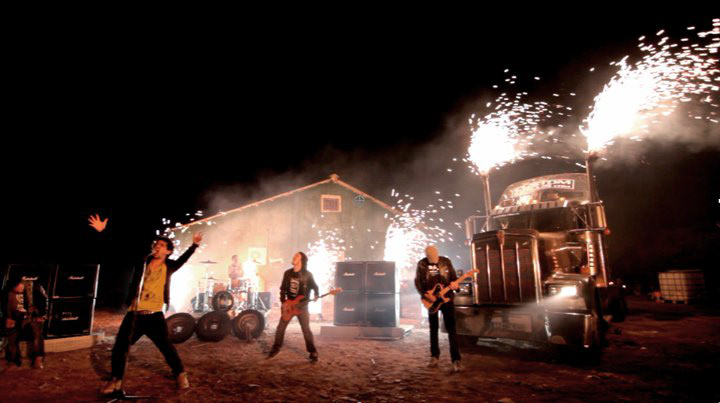 Festival "Optimus Alive! 2012"